4oz. Bar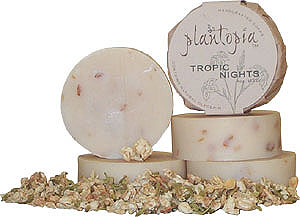 Inspired by breezy beach nights in St Augustine Florida, we brewed some Jasmine tea, carefully blended pure essential oils of Ylang Ylang, Pink Grapefruit and Patchouli and created the exotic, citrus/floral scent of our Tropic Nights soap. We added generous amounts of Organic Aloe Vera Gel for skin nourishing properties and created one of our best sellers.
4oz. Bar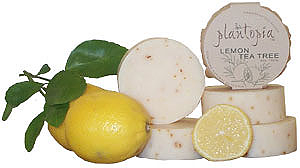 The vibrant herbal scent of Tea Tree Essential Oil is sweetened with the addition of Lemon Essential Oil and Organic Lemon Vest. Our Lemon Tea Tree soap is a best seller for all ages and very popular with customers with acne. Also a great shaving soap and a favorite of ours to keep at the kitchen sink! The antibacterial properties of Tea Tree oil are well documented.
3 4oz. bars

Mix and Match Any 3 of our Body & Bath bars to create your own favorite combination or pick 3 of all the same scent, the choice is yours! Add the Mix & Match Gift Box to your shopping cart and then edit your soap selections before moving to check out.
4 oz. bar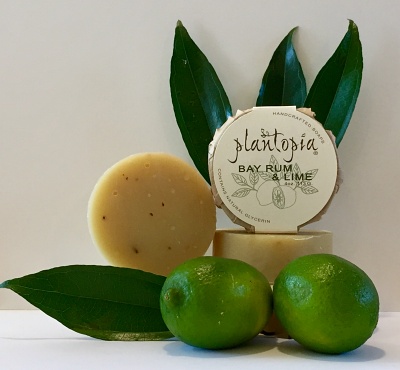 This soap was requested numerous times from our gentlemen customers, and we did our research. True to our calling, we were determined to create an authentic, all natural Bay Rum & Lime soap that would make a pirate proud! Real Jamaican Bay Rum & Lime essential oils with certified organic lime peel give this a spicy citrus scent that is pleasing to both sexes. A rich gentle lather that is wonderful for shaving as well.
4oz. Bar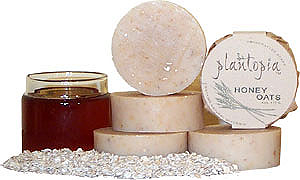 Essential oils of Lavender, Frankincense, Lemon and Patchouli give this bar a warm, rich, spicy scent that is enjoyed by both men and women. Organic Oats add a gentle exfoliating texture that is complimented with a touch of Honey. This soap generates a tremendous amount of positive feedback from our customers with dry skin, especially during cold winter months.
4oz. Bar