3 4oz. bars

Mix and Match Any 3 of our Body & Bath bars to create your own favorite combination or pick 3 of all the same scent, the choice is yours! Add the Mix & Match Gift Box to your shopping cart and then edit your soap selections before moving to check out.
100% Pure Essential Oils 0.5 fl oz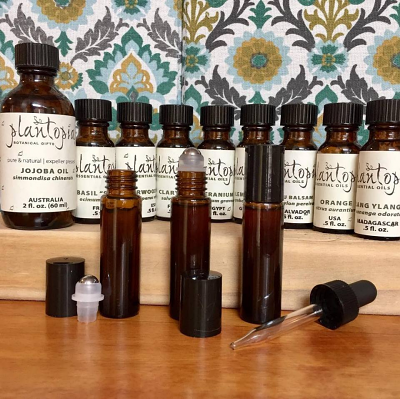 Plantopia is proud to offer their own line of 100% Pure Essential Oils. Our essential oils are steam distilled or cold pressed directly from the natural plant material and do not contain additional carrier oils or alcohols to dilute them. They are 100% Pure Essential Oils. Every effort is made to make certain that the oils we sell are sustainably harvested and produced. We package and hand label each essential oil for quality assurance. All essential oils come in brown amber glass bottles with a black phenolic cap and contain 0.5 fl oz. You will also receive one glass apothecary dropper with each bottle. We want our customers to be able to view the oils and to be able to count drops for their formulas. Each label provides the common plant name, in addition to the Latin/botanical, plant genus & species as well as the Country of Origin.
4oz. Bar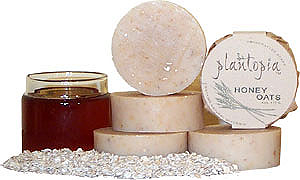 Essential oils of Lavender, Frankincense, Lemon and Patchouli give this bar a warm, rich, spicy scent that is enjoyed by both men and women. Organic Oats add a gentle exfoliating texture that is complimented with a touch of Honey. This soap generates a tremendous amount of positive feedback from our customers with dry skin, especially during cold winter months.
4oz. Bar