4oz. Bar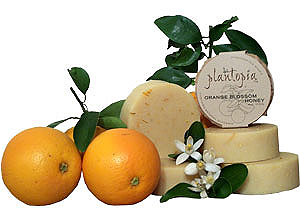 The essential oils of Sweet Orange, Geranium and a touch of Ginger give this soap a warm and spicy citrus scent. The natural orange color is a result of adding Orange Blossom Honey and an Organic Calendula herbal tea. One of our best selling soaps for adults and children. Great year round and very balancing for all skin types.
4oz. Bar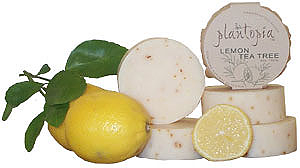 The vibrant herbal scent of Tea Tree Essential Oil is sweetened with the addition of Lemon Essential Oil and Organic Lemon Vest. Our Lemon Tea Tree soap is a best seller for all ages and very popular with customers with acne. Also a great shaving soap and a favorite of ours to keep at the kitchen sink! The antibacterial properties of Tea Tree oil are well documented.
4oz. Bar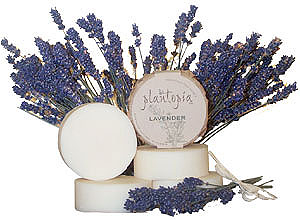 Generously scented with a blend of two of the most expensive Bulgarian Lavender and French Lavender essential oils this is a luxurious soap. Super gentle, popular with all ages and skin types. It is simplicity at it's finest!
4oz. bar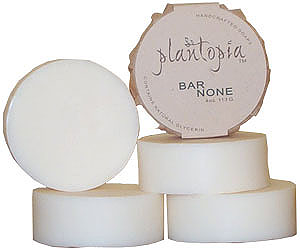 This Soap has been a top seller for nature lovers, athletes and outdoor adventurers for years. Super gentle to your skin, biodegradable and no added fragrances or essential oils, just pure unscented soap.
We start with olive oil, add coconut and palm oils for lather and then add generous amounts of shea butter, jojoba oil, avocado and palma christi oils. That's it, just a pure white natural bar of soap.