Doggie Shampoo Bar 4oz. 113 G.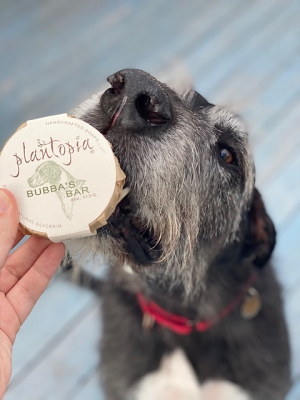 The skin PH of canines is slightly more alkaline than that of humans, so many shampoos & soaps for people can often be too acidic and drying to their skin. Plantopia's Bubba's Bar is formulated with infusions of chamomile & comfrey with neem oil and organic oatmeal to be soothing and calming. Scented with pure essential oils of lavender and rosemary, for their antiseptic & antibacterial properties, your pup will smell sweet too. Pictured here is Finnegan, a delightful Irish Wolfhound. Many thanks to his human, Makayla for his rescue and the adorable photo.
How much are they getting?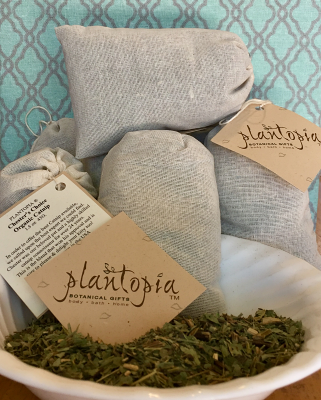 In order to offer the best Catnip available, we called upon the best expert we could find. Chester was our beloved pet and skilled catnip connoisseur for over 24 years. This is the blend that won his approval and is sure to please and delight your kitty too!
Organically Grown in the USA
In Unbleached Organic Cotton Pouch
2 fl oz. (60ml) In Brown Amber Glass Spray Bottle